Conservatory Furniture You'll Love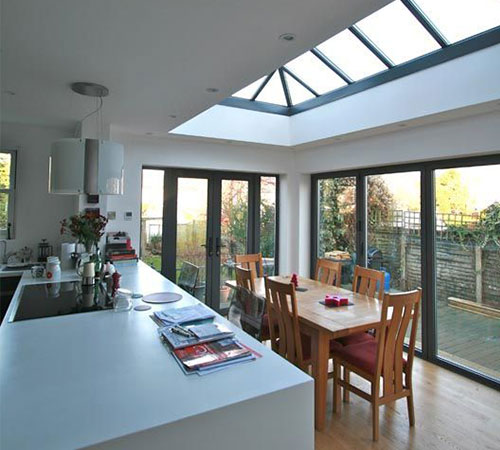 Our modern conservatory furniture range allows you to experience the outdoors without getting your head wet! A conservatory is a bright and air-filled room that offers an extension of your garden, allowing you indoor comfort with a bright and vibrant al fresco feel. Here at rattanconservatoryfurniture.com we offer a range of rattan conservatory furniture to fit any size and style of conservatory or sunroom. Measure the space you have inside first before you buy, to help you accurately plan out the design of your room and the size of furniture set you need. You can choose from a wide range of materials and colours, however our customers prefer the lighter grey coloured chairs, as this creates a nice feeling of space.
---
Conservatory Sofas and Chair Sets
If you and your family/friends want to lounge around and relax, then sofas and chairs are essential. Our synthetic wicker/resin style of rattan allows you the cushioning of luxurious furniture, that won't rot in hot conditions – very durable and heavy-duty. We don't recommend wood, as it can rot or split while in hot and humid conditions such as a conservatory during the summer.
Conservatory Smaller Coffee Tables
Another essential piece of your conservatory furnishings is the table, which is useful for resting drinks, food and books on while you enjoy relaxing inside. Our range of rattan conservatory tables is perfect for this, offering a range of colours and table tops, including adjustable conservatory tables. If you like to keep things neat and tidy, then using a storage table can be a great option.
Adding Style To Your Conservatory
It's important not to leave your conservatory furniture alone as bog standard, as a few little touches can really improve the look and feel of your room. All of our conservatory sets come with cushions included, however you may want to shop for extra throw cushions to add some extra colour and pattern to the decor. Instead of relying on spot lights, consider purchasing some low level lamps, that can create lovely mood lighting during the evening time.
If you're looking to buy rattan conservatory furniture online, look no further than rattanconservatoryfurniture.com.
Contact Us!
We're always available to help you choose your furniture.
Please email [email protected] or call 01455 274748 (9am-5pm Mon-Fri, 10am-4pm Sat-Sun).